Lucy Durack
Lucy Durack's Rom Comcert
Lucy has fast become one of Australia's leading ladies of stage and screen with a list of major roles to her credit, as one of the judges on Australia's Got Talent. Performing regularly in concert, some highlights have been singing the British and Australian National Anthems for Her Majesty Queen Elizabeth II and The Duke Of Edinburgh for the state reception at Perth's Governor's Gardens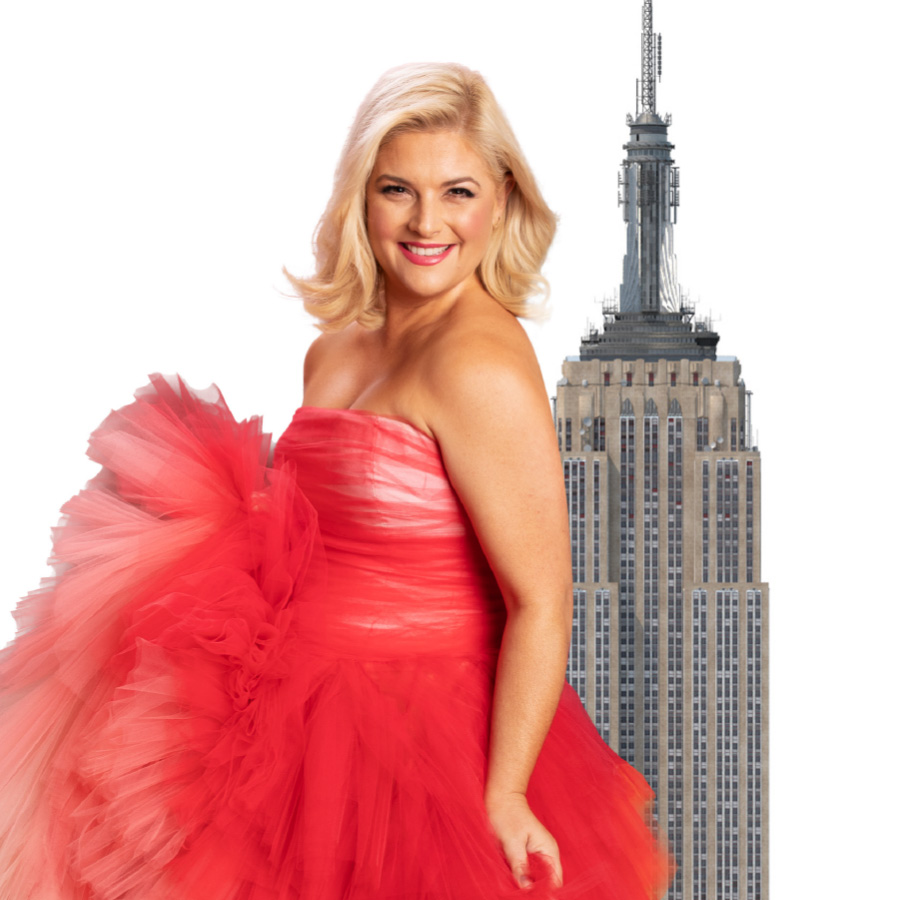 When
Time

8.00pm
Where

Theatre
Bookings

Service NSW Dine and Discover vouchers can only be redeemed over the phone 9.00am to 5.00pm or over the counter during office hours, Monday - Friday, 10am- 4pm *Please note: Companion Cards are only accepted in the A and B Reserve for this performance.
Phone: (02) 6043 5610
Accessibility
Assistive Hearing
Companion Card
Mobility Access
It's End of Financial Year Time
All shows will go off sale from 4.00pm Thursday 30 June and go back on sale 12.01am Friday 1 July. This means that no bookings will be able to be made during this time.
We apologise for any inconvenience and thank you for your understanding.
****
Lucy has fast become one of Australia's leading ladies of stage and screen with a list of major roles to her credit, as one of the judges on Australia's Got Talent; as Roxy Karibas in Sisters (Netflix Original), Sophie in The Letdown (Netflix/ABC), Princess Fiona in Shrek the Musical (GFO), Glinda the Good Witch in the original Australian cast of Wicked (GFO) and Elle Woods in Legally Blonde The Musical (GFO) for which she won both the Sydney Theatre and Helpmann Award. Originally hailing from Perth, Lucy graduated from the Western Australian Academy of Performing Arts with a Bachelor of Arts (Music Theatre).
Further screen credits include ABC's comedy Get Krack!n (Series 2) appearing as herself, Roxy in Sisters (Netflix), Chantelle "Tugger" Waugh in Doctor Doctor (Nine Network/Essential Media), Sophie Frances Cohen in The Letdown (Giant Dwarf/ABC TV/Netflix), Officer Hernandez in How To Stay Married (Princess Pictures), Katie Halloway in Now Add Honey (Gristmill), Cherry in Goddess (The Film Company/Wildheart Films), Michelle in Upper Middle Bogan(Gristmill/ABCTV), Judy in Here Come The Habibs (Jungle/ Nine Network), Nicola in The Moodys (Jungleboys/ABCTV), Bunny in Dripping in Chocolate (Southern Star/ UKTV), Cassie Bennett in Headland (Seven Network), roles in All Saints, Rush and Elissa Down's The Dripping Tap.
Lucy's other stage credits include the roles of Sybil Chase in Private Lives (Melbourne Theatre Company), Sarah in Touching The Void (Melbourne Theatre Company), Glinda in The Wizard of Oz (GFO), Peggy Sawyer in 42nd Street, Miss Dorothy in the Australian Premiere of Thoroughly Modern Millie, Lois Lane/Bianca in Kiss Me Kate and Laurey in Oklahoma! (all for The Production Company), as well as Cinderella in Into The Woods (The Capitol Theatre/ RGE), Rikki Rose in Respect (Jim McPherson) and Mamma Mia! (Dainty/Louise Withers) in which she understudied and performed the role of Sophie.
As a voice-over artist, Lucy has created a number of audiobooks, most proudly an introduction to her family story, Dame Mary Durack's Kings In Grass Castles and most amusingly the children's book titled Lucy The Good.
Performing regularly in concert, some highlights have been singing the British and Australian National Anthems for Her Majesty Queen Elizabeth II and The Duke Of Edinburgh for the state reception at Perth's Governor's Gardens, singing the Australian National Anthem at the AFL Grand Final, the State of Origin and The Melbourne Cup, regular appearances on Nine Network's Carols By Candlelight and Seven Network's Carols in The Domain, performing with the Sydney, Perth, Queensland, Adelaide and West Australian Symphony Orchestras and in the concert series Disney Under The Stars (Live Nation).
Lucy's radio show My Soundtrack was the ABC's most downloaded radio program of all five summers of its run and her debut album Lucy Durack is available on iTunes and in ABC stores around the country, on which she also debuts as a songwriter.
Her screenwriting debut Lift, in which she also stars, premiered on Network Ten and won the Best Screen Play Asia Web Award. It is available to stream on TenPlay.
Lucy won the hearts of the entire nation as one of the beloved judges on Seven Network's Australia's Got Talent. Most recently Lucy played Princess Fiona in the original Sydney and Melbourne seasons of Shrek The Musical and has been seen on screen as Rose Walker on Neighbours (TenPeach), Stephanie Coopes on Home Alone Together (ABC), The Cactus on The Masked Singer (Network Ten) and as Georgie in web series Love in Lockdown (Gristmill) which she also co-wrote with Robyn Butler. Lucy was also the voice of Daisy Quokka's Mum in animated feature film Daisy Quokka: World's Scariest Animallater.